Sigent ring in aged  925 silver, set with an amethyst. Size 63. Selection of unique models.
This model can be manufactured in different sizes and with slight design variations. Don't hesitate to contact us if you are interested.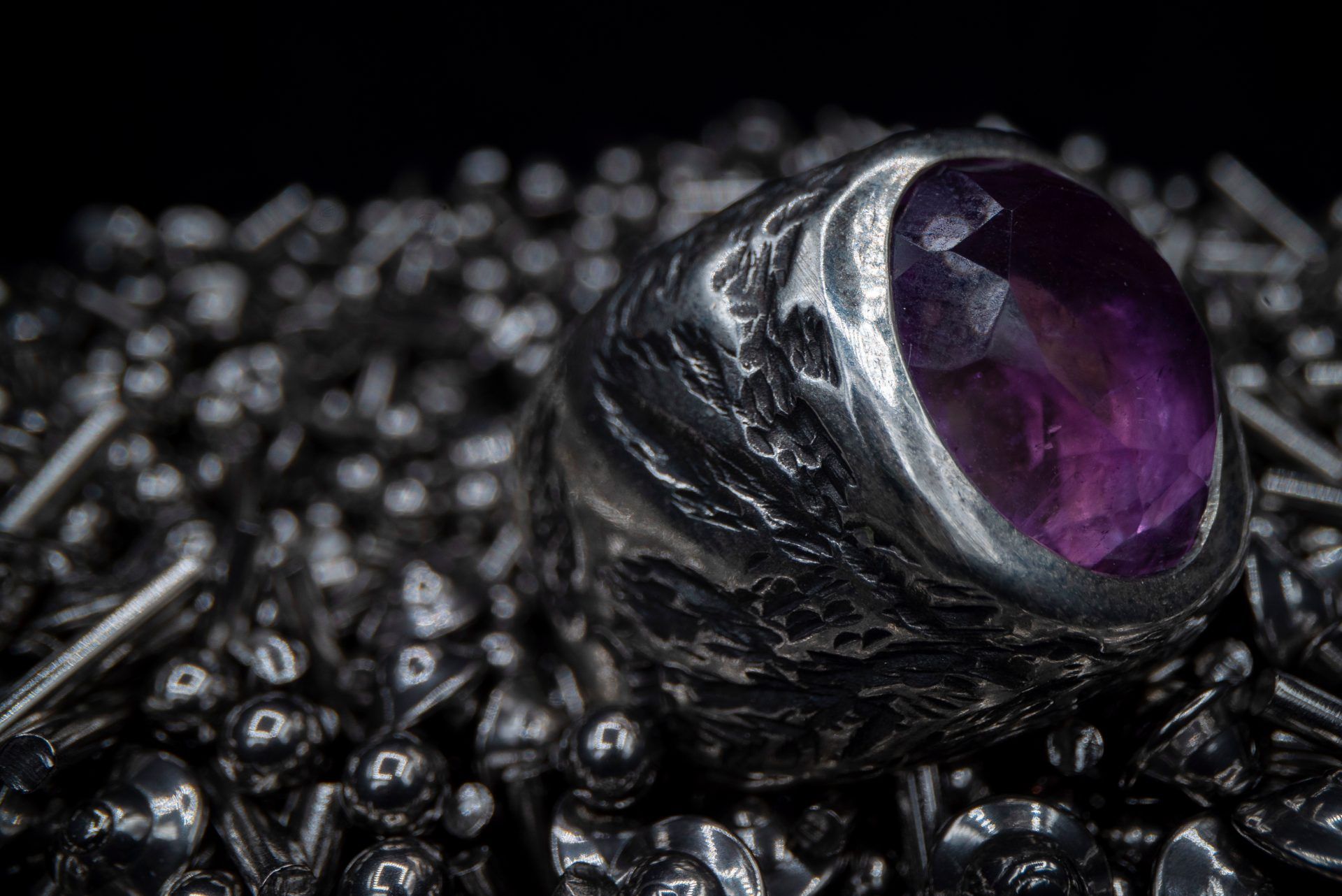 "The most remarkable journeys are interior, free of time and space."

A Treacherous Paradise, Henning Mankell.