Signet ring in aged 925 silver, set with an amethyst. Size 57. Selection of unique models.
This model can be manufactured in different sizes and with slight design variations. Don't hesitate to contact us if you are interested.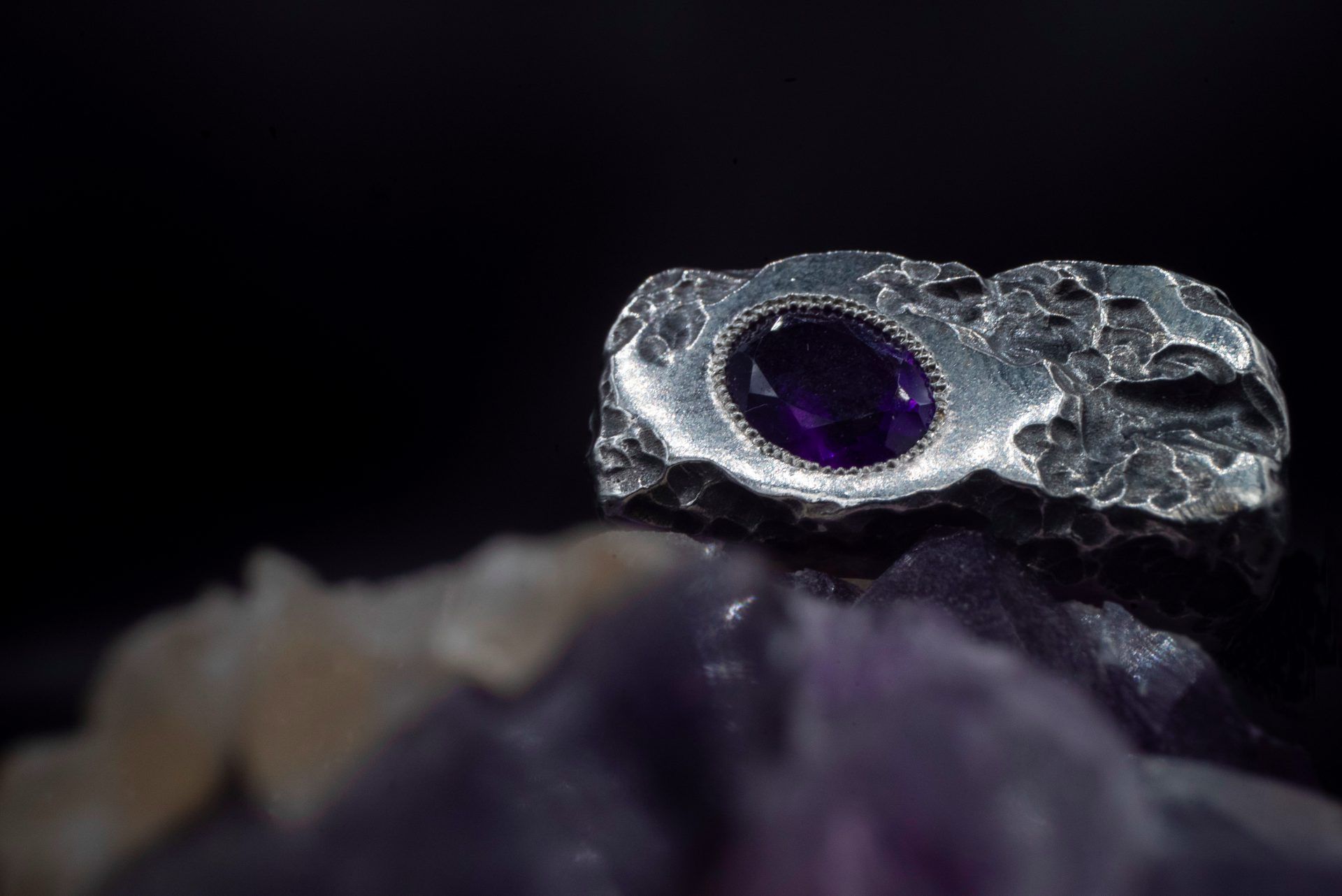 "The end of the world will not be provoked by a meteorite, a comet, or an abominable virus. The end of the world came a long time ago, when we stopped imagining, inventing new things."

Translated from the French translation of Alexeï Oline's Russian novel, La machine de la mémoire.